After alot a hard work the volunteers and employees did a wonderful job on the updating of the playground equipment. Some apparatuses was bought new and a few select items was given to us from a couple Lancaster City Schools. We hope that you and your family will enojoy for many years to come.
Due to COVID-19 restrictions the opening of the park comes with rules.
All individuals must adhere to six-foot social distancing
No touch rule is in effect
No one with symptoms are allowed to participate
If you develop symptoms after/contact the Health Distric
Team Sports
If you are with a team sport, you have to follow State of Ohio's Depart of Health guidelines
For your Safety
No shared water fountains.
All equipment/restrooms/picnic tables are sprayed down each day with an alcohol based sanitizing spray.
All equipment prior to season has been power washed down and will continue to be cleaned as needed.
In addition to the COVID-19 rules all regular park rules have to be followed as well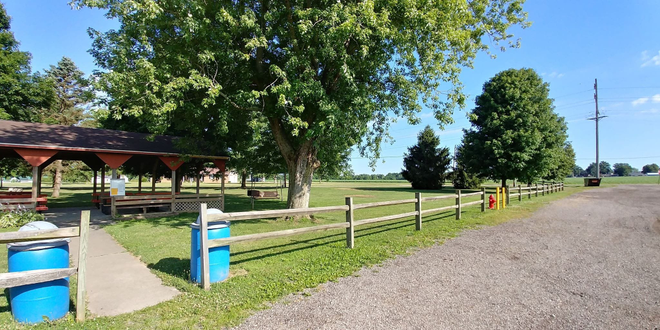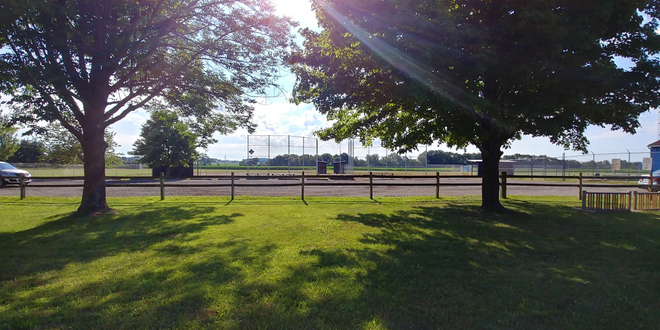 To reserve the Park Facilities:
Rent the Shelter House, Food Booth, or Ball Fields,
please download both the Rules & Regulation and
the Rental Agreement Application.
To finalize reservation all signed agreements, payment of fees,
and proof of liability will have to submitted directly to the
Village of Amanda.
Fairfield County has quite a few trails, from traditional "bike trails" to "share the road" routes and mountain bike trails (MTB). Pickerington and Lancaster have the most extensive trail systems. A short section of the Johns Trail in Amanda will eventually connect with the Lancaster trail system. Plans are also afoot to connect other areas of the county using "Share the Road" routes on county and township roads, and on existing city streets. Use the links below to view specific maps for areas of the county. Use the maps to find parking locations and points of interest along the trails. http://www.fhta.org/
Fairfield County Historical Parks
For all parks in our area follow our link below.
www.historicalparks.org